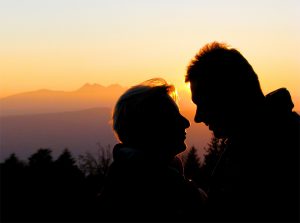 This week I'm going to give some helpful info regarding relationships, and how hypnosis can help you in this area. If you're single and actively looking but you just can't find that special someone, there could be many factors working against you… and your subconscious mind could be holding you back. We need to get it to work with you, to get you in a better mindset and help you on your path to finding the right person for you. Under hypnosis we can discover the following:
Identify the signs that you're ready for a relationship. This can be an eye-opener as you might not realise that you may be holding yourself back, even though you're not aware of it.
Identify any issues you have around being in a relationship. 

What has held you back in the past? Do you attract the same kind of person, someone you know isn't right for you?

Identify the qualities you're looking for in a partner, recognizing any conflicts with previous issues. 

Be honest and realistic about the ideal person for you

.
Set a relationship goal for yourself. 

Be honest about what you really want out of a relationship. Are you looking for marriage, someone to date or a friendship? Be specific about what will add happiness to your life.
Under hypnosis you may find the answers to all of the above. It can also help to boost your confidence and self esteem. Would losing some weight also help you to feel good about yourself? There are many factors that can help, all contributing to getting you in the right mindset to meet someone special.
Ready for a loving, lasting relationship? Part 1