Define what a good relationship means for you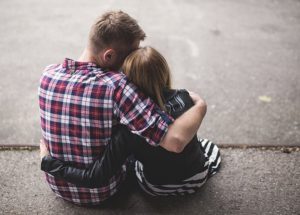 A good relationship can be defined by both partners respecting each other and their differences. They enjoy each other's company and feel a sense of comfort, security and safety. They feel a connection on a deep level. There's also a good balance between wanting to add to your partner's happiness but also knowing that you're not responsible for their feelings. In a relationship we are still our own person, so we have three things to consider; each person and the relationship. Be honest about what a good relationship means for you. What can help is to ask yourself the following questions:
What has held you back in the past?

Do you attract the same kind of person, someone you know isn't right for you?

Be honest and realistic about the ideal person for you, remind yourself that 

you want to learn and move on from what you've experienced before.

Be honest about what you really want out of a relationship. Are you looking for marriage, someone to date or a friendship? Be specific about what will add happiness to your life.
Once you're clear on who/what you want in a relationship, send it all out there, out into the universe… ask and you shall receive! Then leave it there, and carry on knowing that the Law of Attraction is working away on your behalf 🙂
Ready for a loving, lasting relationship? Part 4